Basic Ranch and Feedlot, Shipping and Sorting Pens Layout
For use by people on foot or horseback: 12' (3657.61) wide, Main Wide Lanes with 14' (4267.21) Pen/Divert Gates.
Diagonal pens are more efficient because they eliminate sharp corners. Cattle, sheep, pigs and other animals flow more easily through this type of system.
---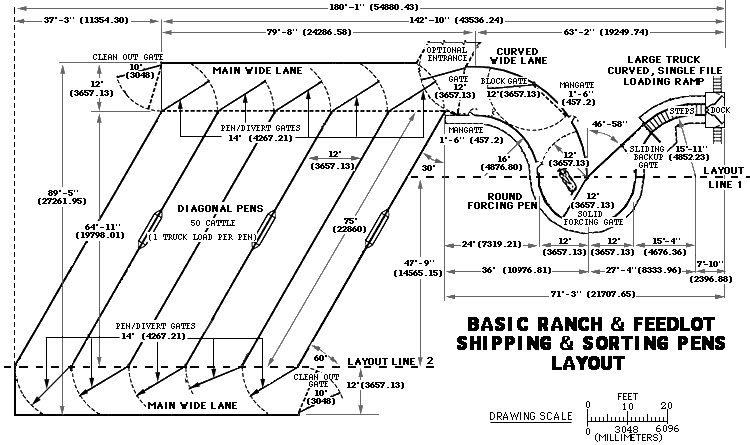 NOTE: All fencing on Forcing Pen, Curved Wide Lane and Single File Chutes are solid.
All gates in Forcing Pen are solid.
---

Click here to return to the Homepage for more information on animal behavior, welfare, and care.

Click here to return to the menu of corral layout drawings.