Economy Corral Layout
This is a simple, economical layout that incorporates many of the features of the larger, more expensive designs. It features a two way sort in front of the squeeze chute and cattle can be soprted three ways out of the curved central alley.
---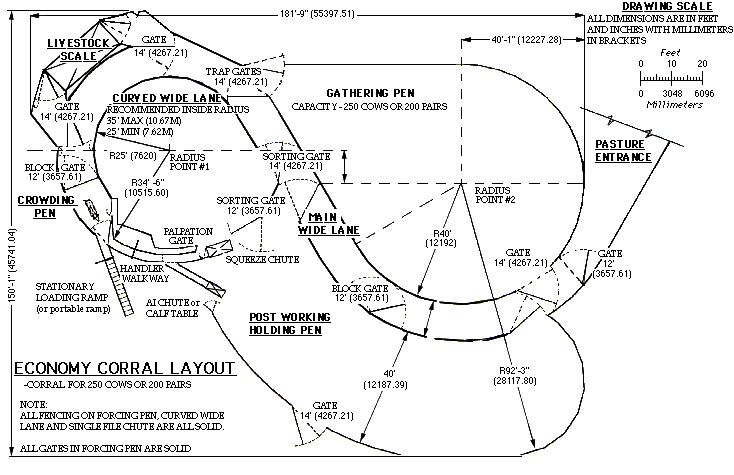 NOTE: All fencing on Forcing Pen, Curved Wide Lane and Single File Chutes are solid.
All gates in Forcing Pen are solid.
---

Click here to return to the Homepage for more information on animal behavior, welfare, and care.

Click here to return to the menu of corral layout drawings.